EdifyNext helps you with all the required services,
tailor-made to serve to your specific needs.
With our global outreach to more than 35+ countries and 100+ courses, we help you choose the best foreign university to rightly shape your future. What's more? We will help you with the completion of all the required documentation to apply for these Universities. You can stay assured of getting every support and assistance through the same journey, be it the short listing procedure, visa processing or departure.
You cannot just rush through with your admission process in a foreign university and this is where you require a proper Career counseling. Our professional career experts would be there to help you with the right counseling regarding you career, college & respective courses. We always ensure bringing our high end expertise and experience into picture while making you choose the best university going by your interest and abilities.
We further offer professional training and coaching for various tests like IELTS, TOEFL, SAT, GRE & PTE. Well, we also deal in PR services for countries like Canada and Australia and would also help you in securing a job opportunity there with the help of our partner firms.
Why we are the best?
At Edify Next, we come on board with all the knowledge based expertise and experience to rightly serve you in securing the admission to the topmost universities in more than 35 countries with 100+ courses. Besides helping you with the whole documentation process while applying to these Universities, we further help each and every student onboard at every step.
Edify next can transform your life with its scrupulous career planning and advisory services. We have got one of the bets professional son board which possess all the abilities to bring the best results forwards to all the overseas career and immigration aspirants. We are serving in this domain for more than 25 years and the immense satisfaction of all our clients truly reflects our success story during all those years.
Established in the year 2000, we can proudly call ourselves as one of the only Licensed Recruitment Agents and IATA travel agents in the country. We further offer one-on-one counseling more than 4000 aspirants every month in regards to their queries regarding immigration, study and work visas. It must be mentioned that we got more than 50% customers on a word of mouth basis and this truly speaks about our success story over the past 10 years.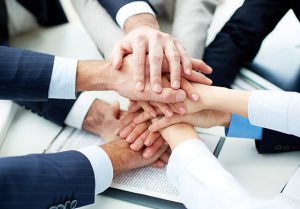 Our Team
We are a team of passionate and dynamic educationists, entrepreneurs and career counselors that are working with the sole motive of facilitating all the students with a privilege of higher education irrespective of geographical limitations.
We got the best professionals onboard which are coming with some high end experience in various domains like technology, education, business, research and entrepreneurship.
Why you must opt for a diploma or degree in a foreign university?
Studying abroad brings its own perks and privileges to the students which they might be able to experience whilst opting to stay and study at local colleges and universities. Moreover, an international Bachelor's Degree would bring you global recognition whilst exhibiting your high end skills in every aspect. Everything from your language to professional skills is guaranteed to improve in the process.
Hear It From The Students Itself!
"You wouldn't find a more competent and efficient consulting firm than Edify next and I went through the same experience whilst applying for a study visa to Australia. They surely got the best expert on board to help everyone out in the same context."
"I would really like to thank the whole team of Edifynext for their big support and guidance to get me a study visa for Canada. It did sound like a complex process altogether but they made it really smooth and simple for me in the process."