Study in Malaysia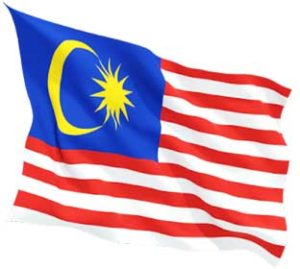 Are you one of those students who are dreaming to study in this beautiful island nation? Malaysia is often been known as one of the most famous study destinations and it has secured its spot amongst the most credible educational institutes across the globe. Talking about its world class universities, you must list down Monash University which got its headquarters in Australia.
Being a world known educational hub, Malaysian government has done some tremendous job while making a dedicated educational city for students known as EduCity which got its headquarters in Johor. The place is acting as an international campus to accommodate eight of the leading universities across the globe like University of Southampton from UK. While all these universities are opening their branches here in Malaysia branches, students coming from different countries have a lot of scope to study subjects like architecture, IT and so on. The construction of the same campus has already been completed and it's now been opened for every student around.
Famous Universities in Malaysia
One of the most famous universities Universiti Malaya is currently ranked 133rd in the world university rankings provided by QS in 2016-2017. On the other side, Malaysia's overall higher education system was been ranked at  27th place  by the QS Higher Education System strength rankings(2016).Well, apart from this university, students do have the option of  pursuing postgraduate programs like University Putra Malaya which has again been ranked as 270 in the QS world university rankings(2016-2017). The university has created its own place whilst imparting high quality education on topics like agriculture and forestry and further been ranked under top 100 universities in the world in terms of these imparting high quality education to all the students around.
The students can also enroll themselves to various scientific programs in Malaysia with universities like University Sains Malaysia offering chemical engineering programs. Well, the same university has also been ranked to some good position by QS world university rankings. During the same process, the university has been ranked for more than 22 subjects like Computer Science And Information Systems, , Linguistics, Medicine, Biological Sciences ,Chemistry, Mathematics, Environmental Studies And Engineering in random fields  like Civil And Structural, Chemical,  Electrical And Electronic and Mechanical. This is where the university comes up with some tremendous options for study in IT domain.
There are other private universities in the country that offers students with a  "2+1" pursuance option with their degrees. This further means that students do have the options of completing part of their degree in Malaysia and the other part in their preferred country. So, this way, students get an option of studying at various other foreign educational institutions without paying any extra cost in the process.
Well, the students can also look up to the famous Universiti Teknologi Malaysia which has been ranked at 302 in the QS world university rankings. The university provides the students with various options of education in subjects like engineering, politics, mathematics and law. On the other side,  University Teknologi Malaysia is one of the oldest technological university in this Malaysia and further offers courses like Computer Science and Information Systems, Mathematics, Materials Sciences, Physics and Astronomy and engineering in different streams like Mechanical and Civil and Structural.
Cost of study in Malaysia
The cost of study in Malaysia varies as per the given university but still a student got to spend around 3,985 US dollars per year. Moreover, the Universiti Malaya which comes as one of the highly ranked institution, charges an average tuition fee of 1,647 US dollars / year which can be termed as quite lower. On the other side, the country offers great options for other international universities which are planning to start up with their campuses and ensure lower fees in the process. For example, Monash University which is based in Australia, generally charges US$23,297 /year in Australia. The same university, on the other side, charges 9,222 US dollars per year in Malaysia for any given IT course.
Details About College and Courses offered in Malaysia
Beauty Therapist
Hospitality in Cruise
Diploma in Hospitality
Diploma in Business Management