Study in Switzerland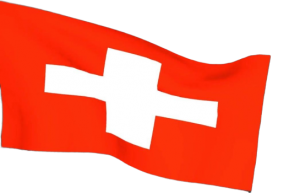 Europe comes as one of the most astounding destinations for all the global students that are looking to gain some higher education from some of the most reputed educational institutions. This is where they all will be getting a big list of countries like Italy, Czech Republic, and Switzerland to pursue their future aspirations.  Hence, the students can always make a perfect choice to study in Europe while looking into the fact that most number of MNCs established within these regions and the colleges and universities also offers world class education.
Switzerland doesn't really need an introduction and the country has made its place amongst the most visited country throughout the year. From lush mountains to serene rivers, this country is home to the most exquisite natural beauty on earth. Well, even when you are student, you simply cannot resist visiting the Land of Alps Mountains which also carries some notable universities within its territories.
Study in Switzerland brings a world full of opportunities to all the aspiring students that are looking to make a career in Hotel management and other streams. While the country itself is known as the most sought after tourist hub, you get to work with some of the best hotels and tourist agencies across the globe after getting finished with your education.
If you have a look at the HTMI (Hotel and Tourism Management Institute), it comes as one of the best hospitality management institutes in the world. Moreover, the college has various niche courses available in the hospitality domain. One of the major highlights of the same course is that after the completion of 5 months of studies, students can apply for paid internships with payments received in equivalent to Rs 1, 50,000 per month.
One of the other key aspects which the students must be aware with, is that during the internship programs of the college, students gets placed as managerial trainees and not operational trainees. Well this is something which makes them apart from other colleges around the world.
Students can stay assured of witnessing the most unreal experience in the college as the campus of the college is situated in the UNESCO site of Canton Luzern.
One of the other best parts of this college comes with the fact that they offer assured jobs to students after they get through with the Post Graduate Diploma in International Tourism and Hotel Management which comes along with duration of 1 year.  If you look around to the job offers around, the college have tie ups with some big five star hotels like Ritz Carlton in countries like US, Canada etc.
Details about College and courses offered in Switzerland
Diploma & Master Degree International Hospitality Management
MBA
Culinary management
Business management
BA in Hospitality
Bachelor's
Master's
Hospitality Management
Programmers Diploma
Diploma Ceremonies
Joint Degree
Multiple Degrees