Study in USA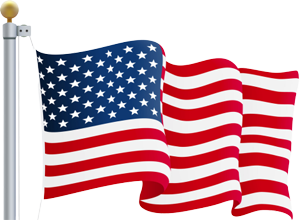 USA comes over as a dream destination to many students, and not only tourist. Still, just like any other country; you would require a study visa to get along with your higher studies over there. Moreover, a student hereby would be requiring an F1 visa to further accomplish his/her dreams of work-study in USA. The same can be attained by a student after he/she   receives an I20 form from the respective college or university in USA.
While the higher education in this part of the world comes at some good cost, the students can opt for various USA study visa scholarship programs which can ease up their expenses to a great extent.
Well, there was a time when students got to wait for long whilst applying for some of the biggest USA universities. The time has now changed and there are various US universities are giving preferences to all the international students, whilst increasing the number of scholarships offered by them in the same context. So, before you head any further, let's take a look at some of the best US scholarships for international students:
Fulbright Foreign Student Program–This comes as one of the scho0larships which offers financial assistance to all the students which are pursuing graduation or professional course for one or more than one year's period. This scholarship is applicable for every stream except medical courses.
American University Emerging Global Leader Scholarship–This scholarship is mainly available or all the students who would like to study in an American university falling in the region of Washington DC. Still the students have to prove their capacity as an aspiring leader.
Rotary Peace Fellowships–This scholarship is only available for the master degrees in USA subject to student's persuasion of a degree course degree at the peace centers of Rotary, including the Duke University.
Well, USA has a other options too which are exclusively been set for students coming from developing countries:
INSEAD Business School International Scholarships– This particular scholarship is especially reserved for the students which are pursuing their education from INSEAD Business School based in more than 50 countries.
DAAD scholarships– This very scholarship is available for students that are pursuing their master's degrees from any given university in America but hails from different countries in Africa, Asia, Central America and Pacific Islands.
Work- Study Options in USA
Curriculum practical training:
This kind of work study in USA option is available for all the students within the duration of their course and they can further opt for both on-campus and off-campus job opportunities. The students are paid good remunerations which are quite on par with the ones given to the American workers.
Moreover, all the students that are pursuing bachelors and masters degrees in USA are eligible for the type of training.
Optional practical training:
All the other available options of trainings for the students are been known as optional practical training opportunities. The existing USA study visa training facilitates the students to get along with their training within or after the completion of the given course. Still there is an attached condition which states that the student must have completed at least 9 months towards the pursuance of their degrees. These are few of the many ways which allows the International students to recover their study cost whilst getting employed in the process.
Details About College and Courses Offered in USA
Interior Design
Accounting Business Administration
Civil Engineering
Business & Accounting Degree
Hospitallity and Culinary
Information Technology
Nursing Degree
Business Communication
Hospitallity & Tourism Management
Project Management Information Technology
Computer Engineering
Finance Marketing
International Business
Computer Information System
Business Management
BSC in Computing
Accounting
Business Management
Computer Science
Minor Hospitality Management
Accounting
Arts & Science
Graphic Designing
Nursing
Hospitality
Nursing
Aviation
Engineering Courses
IT Degrees
Business Degrees
Healthcare Degrees
Design Degrees
CS Engineering
Electrical Engineering
Computer Engineering
MBA
CS Engineering
Electrical Engineering
MBA
MBA
MS in information Technology
Bachelor Programs
Master Programs
Nursing Programs
Hospitality Programs