Study in Czech Republic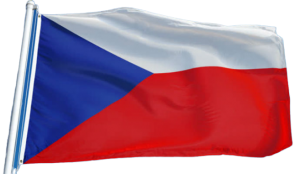 Even whilst achieving its sovereignty in the year 1993, Czech Republic has made some notable progress in both economic and cultural terms in the past decade. The country is home to some of the most flamboyant castles and further been known for the high quality education delivered within the listed colleges and universities. You will also witness low unemployment rate in the country and that certainly suggest this place as the best place to study and work around. Moreover, you don't have to shell out big money in order to get yourself a degree or diploma as most of the colleges and universities offer high class education at nominal rates. Well, we must mention about the most renowned Czech College which offers a number of high end courses like MBA at a nominal fee of around €4950 per year.
There is another international branch of the same college which is situated in Sharjah so the students can easily decide upon which college they would like to enroll in. Hence, once the students kick start with their education at these colleges, they can rest assured about becoming a more distinguished, polished and fast paced global citizens. This further brings a lot of advantages for those who are going to appear for interviews with some of the most renowned International organizations.
Being a student, you can expect of having some great fun around at the city of Prague. The place is home to various mystical and pristine attractions like Prague Castle, Wallenstein Palace, Jewish Quarter, and Old Town Square. This could very well be the reason why this country has found a name for itself in the list of World heritage sites. The Romanesque architecture within the city area is quite exquisite and would come as a sure shot retreat for your eyes.
While the students will be studying in the Czech College, which comes over as one of the best universities in the world, they must take care of the given admission deadlines.  Moreover, the admission fees for this institute are 20 Euros (subject to change).
Students will also get feasible accommodation options at reasonable rates like €600-700 per month. Moreover, the tuition fees for the same colleges in €4950 for the MBA course per year.
Talking about the available job opportunities, students will get a lot of those after the completion of their given course. They can easily find jobs in Hotels, MNCs and hospitals around.
Various Benefits of Taking Admission in Czech College
No requirement of IELTS
A student that comes along with an IELTS score of 6.0 receives unconditional offer letter else he or she has to appear for a Skype interview to get the same
Students will get the job offer letter in the last semester
Students can easily get a permanent residency of Czech Republic after residing here for 5 years. Well, this would also include the time they have spent for the studies.
This is where Edify next would help you at every step of your educational journey. From getting the initial consultation to getting your admission finalized, you can rest assured of getting all the required support in the process.
Details About College and Courses Offered in Czech Republic
Bachelor Programs
 Master Programs
Bachelor's
Master's
PHD Programmers
Diploma Ceremonies
Joint Degree, Multiple Degree