Study in Cyprus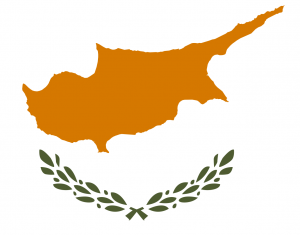 Located around the serene and exquisite European locations, Cyprus comes over as an island nation with some rich historical legacy. This island got a history of been visited by some of the legendary names like "Alexander the Great". When it comes to the education part, students can find one of the best institutes in Cyprus which facilitates them with some high quality education and job placement support.
InterNapa College is one such college which offers both graduation and post graduation courses to their students at very nominal fees.  One of the biggest advantages of studying in this college is that the students will be taught by some of the highly experienced teachers and professors on board. The overall size of the classes is also very low and the students can further secure the internships during the course period.
Moreover, the students can start over with their internship programs right after 6 months completion of their arrival in the country. The students will be providing with work permit which allows them to work for up to 20 hours a week during the course duration. Moreover, the same working time can increased up to 38 hours during college holidays. The college has ensured further tie ups with some of the most renowned and deluxe hotels which allows the students to do internships in their capacity. These scholarships are further available to all the hospitality students once they get finished with the 2 semesters and the same gets calculated on the basis of the CPA score within the last 2 semesters.
The students are just required to pay an admission fee of €150 which is non-refundable in case the admission gets rejected. While the students are going to live and study in a country with no crime, their whole stay is going to no lesser than a joy ride.
Students must also know that the same college has further tie ups with various other universities around the world like New Brunswick located in Canada, Business, PIHMS(Pacific International Hotel Management School) in New Zealand , University of Sunderland in UK and Hotel Management School located in Switzerland.
In order to apply for the study in Cyprus, a student needs to come over with secondary education along with a good level of English. Foreign students can get easy access to private tuition in order to improve their English language skills. Well, the perfect combination of high end lifestyle and good education system is something which makes it a popular choice amongst the students.
Details about College and courses offered in Cyprus
Business Administration Hospitality and Tourism Management
Computer Studies
Accounting
Culinary Arts
Business Administration Hospitality Management
Computer Science
MBA
Accounting
Finance
Business Studies
Hotel Administration
Tourism Management
Events Management
Information Technology