Study in New Zealand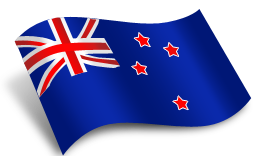 New Zealand has often been deemed as one of the topmost educational destination due to numerous reasons. The country has recently been termed as one of the happiest countries in terms of all the basic facilities and infrastructure provided to its residents. So, if you are a student looking for some great studying opportunities in Canada, we are there to help you with loads of options in our kitty.
Study Options in New Zealand
Being a student, you will come through loads of educational providers in New Zealand which can further be classified into three categories:
Universities: In order to take admission in one of the universities in New Zealand, a student must have cleared the National Certification of Educational Achievement (NCEA) exam at level 3. On the other side, 14 credits are required in all the 3 given subjects under level 3.
Polytechnics: The institute of technology and polytechnics are recognized by NZQA (New Zealand Qualifications Authority). Students which are interested in study in New Zealand, these ITPs come over as the best option for attaining vocational and technical education. Apart from getting world class education, students will be getting along various research and development programs to build in their technological base.
Private Education Providers: These comes over as institutes which doesn't comes under state ownership and further run by private firms or some companies in tie up with government agencies.
Study Cost in New Zealand
Study cost in New Zealand depends on a lot of factors like accommodation price, cost of living and so on. Moreover, price of accommodation in New Zealand changes as per the given area. Still, students can stay rest assured about the low cost factors during their studies as both the big cities, Auckland and Wellington have recently been ranked, 83rd and 61st respectively in terms of overall cost of living.
Work while studying in New Zealand
All the students which are wishing to work along with their studies can work for up to 20hours a week based on the following conditions:
The duration time for the given study program must be at least two years
The student must be a part of the English language program
The student has to be a part of the educational program that will make him qualify later for the New Zealand immigration under its registered Skilled Migrants Program.
On the other side, Students that are pursuing master study in New Zealand can opt for larger number of working hours during their educational programs. Still, they have to abide by the following set of rules in order to qualify:
The program must have at least 120 credits and if the total duration of the program is 1 year, students are permitted to work during their educational breaks.
Moreover, if the educational program doesn't come over with 120 credits but still possess a  1 year duration, the students are only allowed to work during the Christmas and New Year holidays.
Details About College and Courses Offered in New Zealand
Diploma in Business Management
National Diploma in Hospitality
Accounting Marketing
Financial Management Diploma in Business
National Diploma
Business Diploma in Computing Networking
Diploma in Business
Diploma in Computing Networking
Diploma in Health
Agriculture
Horticulture & Forestry
Nursing
Travel & Tourism
Animal Care
National Diploma in Business
Tech Computer Science
Tech Electronics Engineering
Tech Civil Engineering
Tech Mechanical Engineering
Diploma in Business
Diploma in Computing & IT
Diploma in Science & IT
National Diploma in Computing
Graduate Diploma in International Business
Diploma in Computing
Diploma in Management
Diploma in Information Systems
Diploma in Art & Design
Diploma in Accounting
Fashion Technology
Bachelor of Nursing
Diploma in Management
Diploma in Business
Diploma Electronics
Diploma in Business Management
Diploma in Technology
Diploma in Computing
National Diploma in Tourism
Diploma in Entrepreneurship
Diploma in Business
Information Technology
Certificate in Computing
Diploma in Business Accounting
Marketing Financial Management
Diploma in Business
Diploma in Business Accounting Marketing Financial Management
Diploma in Business
National Diploma in Business
Diploma in Computing Networking
Diploma in Business (Level 5)
Diploma in Business (Level 6)
Diploma in Business (Level 7)
Bachelor in Applied Management
Accounts Management
Digital Design & Photography
Civil Engineering Mechanical Trades
Diploma in Business Management
Diploma in Business
Accounting
Marketing Financial Management Diploma in Business
Diploma in Management
Diploma in Business
Certificate in English
Interpreter Course
National Diploma in Business Marketing Organization & Management
Diploma in Computing Networking
Diploma in Computer Support service & Network
Diploma in Computing Networking
Diploma in Accounting
Diploma in Business Management Diploma in Sales & Marketing
Diploma in Retail Management