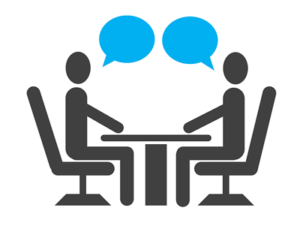 Career Counseling
Are you planning to make a career abroad, but couldn't find a feasible way to do so? Dreaming about higher studies in your favorite country, but couldn't find a way out?  Well, if you are one amongst the same, we at edify next are there to help you out in all of your aspirations regarding your education, career or immigration plans.
Edify next offers best in career counseling services to all the people who wish to immigrate to their preferred country or city across the globe in order to pursue their preferred career choices. We are backed by some of the best and most experienced immigration counselors which can help you through all of the legal and documentation process whilst increasing your chances of getting a visa for travel, study, business or any other given purpose. All of our experts are equipped with the right knowledge and idea about the immigration and visa laws of respective countries. They are well verse in getting an in-depth analysis of the required visa procedure in order to attain a visa for that particular country.
Here at edify next, we got all the required industry knowledge, top notch infrastructure and customized packages to facilitate your immigration visa process. While settling abroad is a time bound process, we make it all easy and convenient for you in the whole process.
We have got a professional team of qualified immigration experts, which comes on board with expertise in immigration procedures for countries like Canada, Germany, USA,UK, New Zealand and so on.
Our impactful Career Counseling services are rightly customized to cater the needs of:
Business Professionals looking for a better career and life in other countries
Couples and their families that are looking to switch to other countries
Students looking to finish up their studies in another country
All the business people looking to expand their business in foreign cities
We at edify next further take pride in being the undisputed leader in online career counseling services. We understand that immigrating to another country is a lengthy and effortful process so our visa and immigration experts are right there at your service during every course of your journey. Be it any given challenge or legal formality regarding the visa or documentation process, we got your back at every step.
Moreover, our detailed career counseling session is largely based on the given core values:
All of our services are being delivered in an extremely professional environment and we stay ethical and responsible during every step of your immigration journey.
You can count upon us for all your requirements in terms of the included legalities and documentation in the process.
You can always expect the best quality services and consultation while you reach out to us for any given immigration or visa related requirements.
Here at edify next, we are backed by more than 20 years in the same domain and you can always expect the best advisory and consultation services for your entire visa and immigration related queries. Get in touch with our experts today!