Birmingham City University (BCU) is a university in Birmingham, England. Initially established as the Birmingham College of Art with roots dating back to 1843, it was designated as a polytechnic in 1971 and gained university status in 1992.
The university has three main campuses serving four faculties, and offers courses in art and design, business, the built environment, computing, education, engineering, English, healthcare, law, the performing arts, social sciences, and technology. A £125 million extension to its campus in the city centre of Birmingham, part of the Eastside development of a new technology and learning quarter, is opening in two stages, with the first phase having opened in 2013.
It is the second largest of five universities in the city, the other four being Aston University, University of Birmingham, University College Birmingham, and Newman University. It is ranked third of the five according to the Complete University Guide, below both the University of Birmingham and Aston University. Roughly half of the university's full-time students are from the West Midlands, and a large percentage of these are from ethnic minorities. The university runs access and foundation programmes through an international network of associated universities and further education colleges, and has the highest intake of foreign students in the Birmingham area.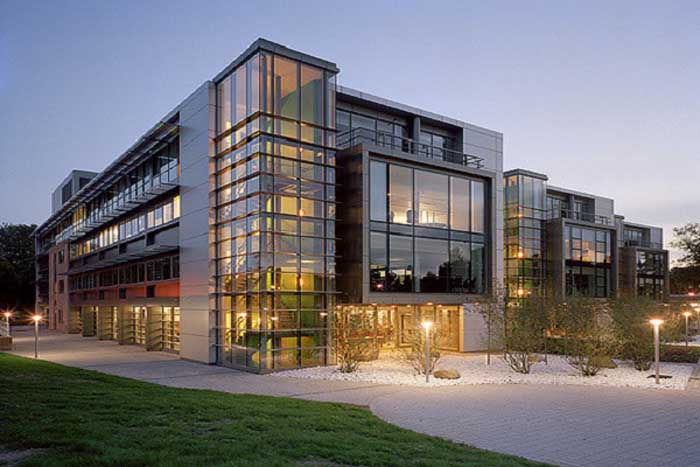 Programs and Courses Offered
Arts, Design & Architecture
Business & Management
Social Sciences
Applied Sciences & Professions
Engineering & Technology
Medicine & Health
Journalism & Media
Computer Science & IT
Humanities
Education & Training
Law
Hospitality, Leisure & Sports
Environmental Studies & Earth Sciences
Natural Sciences & Mathematics
Accommodation
Birmingham City University accommodation is guaranteed to all first-year students. In addition, a range of housing options are offered, from self-contained flats to adapted accommodation for students with special requirements. Housing is safe, secure and affordable and offers the chance to live and study close to the centre of Birmingham, England's second city. Privately let accommodation is also available and located around the city.