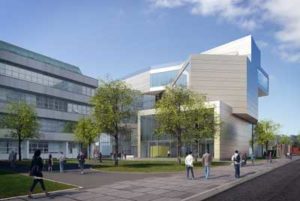 The University of Bedfordshire is located in Luton Bedfordshire United Kingdom. This university was founded in 1882 but it achieved the position of a university in 1992 and was known as the University of Luton. This is a public university. The name the University of Bedfordshire was adopted in 2006 after the approval of the Privy Council after the merging of the University of Luton and the Bedford campus of De Montfort University.
The University of Bedfordshire is a modern, innovative university with a heritage of providing top quality education going back more than 100 years. The University nurtures its students to become educated, employable and entrepreneurial global citizens.
Why you must choose
At Bedfordshire University is dedicated to providing you best support possible during your time with us.
Student Support team will make sure you arrive to a warm welcome. You will also receive a Pre-Arrival guide which tells you everything you need to know before coming to the UK. Once you arrive, the team organises five-day orientation programme to introduce you to the life and study here.
Every new student is given a Buddy – a current international student who can help you settle into student life quickly and easily. Buddies will provide you with anything from directions to find your lectures to helping you with accommodation or buying a sim card for your phone.
Student Information Desk can be accessed 24/7 and delivers a range of services, from printing council tax letters and booking appointments with a counsellor, to providing a wide range of information all in one place.
Professional Academic Development (PAD) team can help you if you are experiencing difficulty with your studies or if you want to develop your skills further.
From referencing to It skills, PAD team is there to support you every step of you way. University has designed Communications skills classes to give you an excellent foundation on which to build your academic success and equip with you with practical skills. The programme will be individually tailored to your needs.
Programs by area of interest
Arts & Humanities
Business & Social Sciences
Language & Cultural
Medicine & Health
Engineering
Science & Technology