Concordia University Chicago is private liberal arts university in River Forest, Illinois. Formerly a college exclusively for parochial teacher education, Concordia-Chicago is now a comprehensive university offering more than 100 undergraduate and postgraduate degrees, with more than 5,000 students. The university is a member of the Concordia University System, a nationwide network of colleges and universities affiliated with the Lutheran Church–Missouri Synod (LCMS).
Concordia Chicago, originally named Addison Teachers Seminary, was founded in the Lutheran tradition by Saxon German immigrants in 1864.The university continues to maintain strong ties to its faith-based heritage.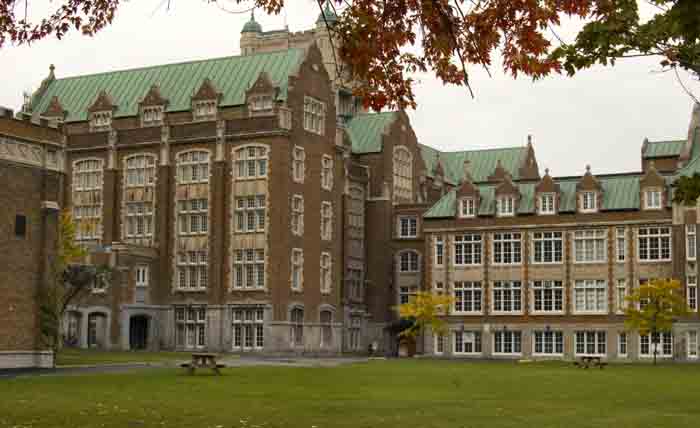 Concordia University Chicago Admissions
Concordia University Chicago admissions is selective with an acceptance rate of 76%. Half the applicants admitted to Concordia University Chicago have an SAT score between 990 and 1170 or an ACT score of 20 and 25. However, one quarter of admitted applicants achieved scores above these ranges and one quarter scored below these ranges. The application deadline at Concordia University Chicago is rolling.
Admissions officials at Concordia University Chicago consider a student's GPA a very important academic factor. An applicant's high school class rank and letters of recommendation, when available, are considered by admissions officials at Concordia University Chicago. To see additional academic factors along with other school data, learn more about College Compass.
Programs and Courses Offered
BA in Psychology: Duration 4 Years
BA in Journalism: Duration 4 Years
BA in Computer Information Systems: Duration 4 Years
BA in Art: Duration 4 Years
BS in Management: Duration 4 Years
BS in Biology: Duration 4 Years
BA in Computer Science: Duration 4 Years
BS in Marketing: Duration 4 Years
BS in Accounting: Duration 4 Years
BS in Mathematics: Duration 4 Years
BS in Chemistry: Duration 4 Years
BS in Health Informatics and Information Management: Duration 4 Years