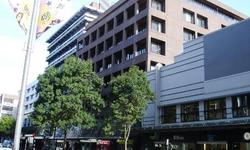 Linguis International is situated in Auckland in the South Island state of New Zealand. Established in 1996, it is accredited from Other and it is affiliated to Linguis International. LI, Auckland offers 3 courses across 1 stream namely Management and across 1 degree like Diploma. Hostel facility is not available for its students.
Programs and Courses offered
Diploma in Business Level 7
National Diploma in Business Level 6
National Diploma in Business Level 5
Admission Process 
IELTS: 6.0
Fill out the online form
Linguis will send you a Booking Confirmation to confirm dates of study and the fees to pay. You can use this document to begin your application for a New Zealand visa.
Send us the fees by telegraphic transfer. You will see the information about our bank account on the Booking document).
When Linguis receive the fees from you, Linguis will send you a receipt, an Offer of Place. You can use these to complete your visa application.
Your fees will be banked into a Trust Account on your behalf and will not be released to the school until after your studies have begun.