Coventry University provides world-class education and concentrates on applied research. The courses at the university are efficiently designed to benefit the students. The college was started back in 1843 with the Coventry College of Design but later it united with the Lanchester College of Technology and Rugby College of Engineering Technology in 1970, to form the Coventry University. The university has also won the gold medal for excellent teaching and learning facilities in the country.
According to the Guardian University Guide, 2019, the university has been ranked at 13th position in the UK. Apart from these accolades, the university has also received other awards for excellence in performance. The university campus is located in the middle of the city of Coventry, which is a safe and thriving locality.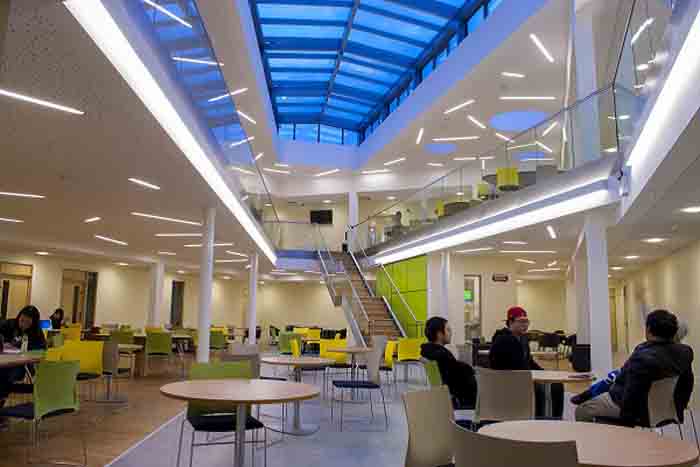 Apply to Coventry University
Applications and admissions to Coventry University are made through UCAS. Study Experience is specialised in supporting and helping international students throughout the UCAS application process.
The deadline for applications is usually on January 15th of each year for entry in September. Complete applications must include; a CV, a translated Baccalaureate transcript, IELTS results, and a personal statement. The Study Experience team assists students in the writing of their personal statement and directs them towards the most relevant IELTS preparation program according to their level and needs. Regarding English entry requirements for Coventry University, students must achieve a minimum IELTS score of 6.0 for undergraduate programs and 6.5 for postgraduate programs.
Programs by area of interest
Business & Management
Engineering & Technology
Social Sciences
Arts, Design & Architecture
Medicine & Health
Computer Science & IT
Law
Applied Sciences & Professions
Hospitality, Leisure & Sports
Humanities
Education & Training
Journalism & Media
Natural Sciences & Mathematics
Agriculture & Forestry
Environmental Studies & Earth Sciences