Adelaide Institute of Business & Technology (AIBT) comes over as a vibrant and futuristic center of higher education with its home campus located in the heart of the Australian education city  – Adelaide.
Established in the year 2010, AIBT works with the core motive of delivering the highest level of language and academic support to enable thousands of students around in their study goals
All of our courses are highly cost-effective and impactful and the same knowledge is imparted by a team of fully employed AIBT lecturers and academics coming over with all the required diplomas, graduate diplomas, and foundation courses. So, once you have secured the desirable education in AIBT, you have opened your path towards Bachelor and Master courses in Australia's top universities like Adelaide University, University of South Australia and Flinders University.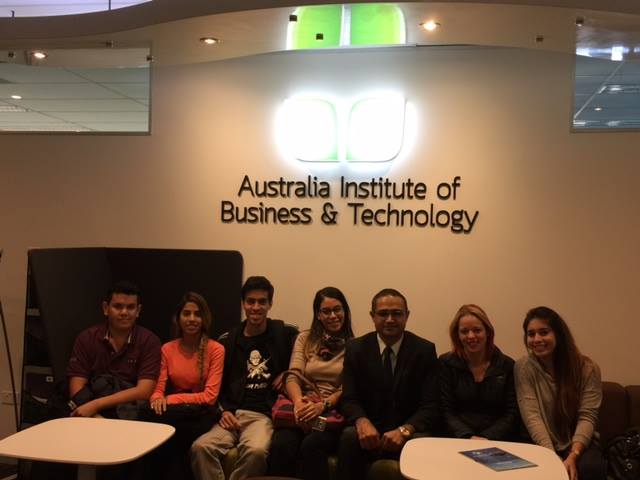 Programs
The 9 AIBT schools specialize in Certificate IV, Diploma, Advanced levels, Graduate level Diploma Courses as well as English language program. The packages available are the most popular and useful for students who are interested to do an end to end course. AIBT offers courses in IT, Business, Health Science, Aviation, Hospitality, Community Services, IT and Dental services.
In two short years, since its inception in 2015, AIBT is making a mark with its notably its drone piloting and aviation management courses that are offered in partnership with Ace Aviation.
Campus
There are 3 campuses offering over 100+ courses for international and domestic students from over 55 countries. There are around 3,500 students enrolled at AIBT for various programs. All the 6 campuses – 2 in Brisbane, 3 in Sydney and 1 in Hobart, specialize in variety of programs.
Residence
AIBT provides accommodation for students under the age of 18 and ensuring adequate living environment, support, social welfare and other arrangements required. AIBT encourages students for homestay which means stay in Australian homes with local families. AHN or Australian Homestay Network facilitates options for international students to have a safe stay while they are in the country. AHN has successfully accommodated 50,000 students from 179 countries in homestay accommodation.