Atlantis University (AU) is an American metropolitan Private university located in Miami, US, with degree programs being offered through the schools of Information Technology, Engineering, Business, Health Care and Foreign Languages. The university offers graduate, undergraduate, diploma and certification courses both onsite and online.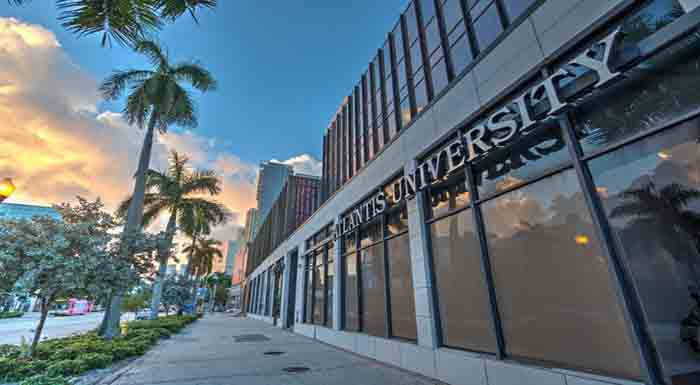 WHY ATLANTIS UNIVERSITY?
Accreditation: Atlantis University is accredited by the Accrediting Commission of Career Schools and Colleges (ACCSC).
Career focused curriculum: Atlantis University offers a Career focused curriculum which is designed as per the industry standards and is timely revised.
Flexible scheduling: The University also enables the students to pursue degrees online or at Miami campus as per their appropriateness.
Career services: Along with awarding degrees to the students, Atlantis University also assists the students in getting jobs as per their field of study.
Programs and courses offered
Master of Business Administration [M.B.A]
Bachelor of Science [B.Sc] Computer Engineering
Bachelor of Science [B.Sc] Nursing
Master Information Technology
Bachelor of Science [B.Sc] Business Administration
Bachelor of Science [B.Sc] Information System Management
Master of Science [M.Sc] Healthcare Management