The Australian Technical & Management College (ATMC) offers the right path to all of the international students that are looking forward to the best quality education and courses in Business and Management in Australia and abroad.
Established a few years back, the  ATMC has made its space as one of the most recognized educational institutions in association with two of the leading Australian universities that have proved their prowess in the fields of information technology and business: Federation University Australia (Fed) and The University of the Sunshine Coast (USC).
The campuses of this college are located in the famous cities of Melbourne and Sydney where they are delivering world-class education via the most innovative courses specially designed to the students of the future
While we understand that the campuses of this institute are located in some of the most lively and culturally diversified cities in the world, students can expect the most memorable international study experience. Moreover, ATMC campuses are facilitated with all the best faculties and techniques to deliver the highest quality education to all the local and international students.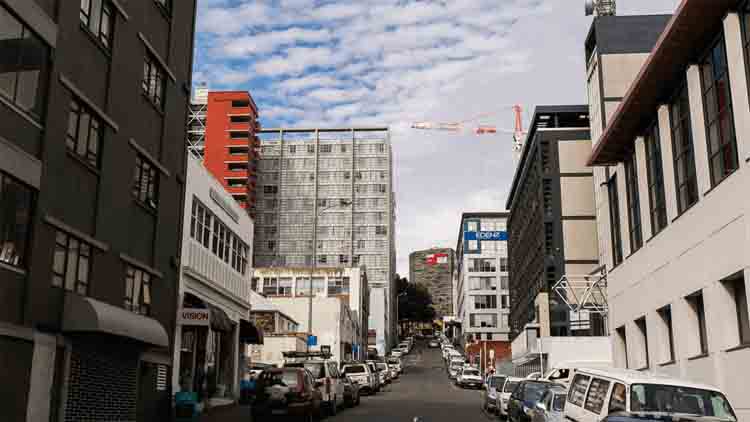 Accommodation
Melbourne
There are a number of accommodation options available for students to choose from regarding accommodation in Melbourne. ATMC Melbourne is based in the Central Business District (CBD).
Sharing accommodation is very popular with international students. You should look for advertisements on campus noticeboards and local newspapers. When renting a house, apartment or bedsitter, landlords require rent to be paid in advance and will require a security bond equal to one months' rent.
Sydney
In Sydney, affordable and comfortable accommodation with convenient public transport services are widely available.
ATMC Sydney is based in the Central Business District (CBD). Accommodation is readily available in the CBD and outer suburbs, where 24-hour public transport services are easily accessible.
Most students who study in Sydney stay in private accommodation. You can rent an apartment or house with friends, find share accommodation through local real estate agents and newspapers.
Share House
The most popular type of off-campus accommodation is sharing a house or unit with other students. Students do their own cooking and share the cost of household expenses. The cost for a single room is approximately A$75-A$150 per week. Living expenses including food, water, and electricity are additional to this. Most share houses are unfurnished.
Townhouses and Home Units
Are generally larger than flats and contain two to three bedrooms. They are particularly suitable for families and often have a small garden area. They range in price from A$250 – A$400 per week
Houses
Consist of a lounge and/or dining room, bathroom, toilet, kitchen, laundry and two to four bedrooms. If you are planning to rent a whole house, you should be prepared to pay somewhere in the vicinity of A$300 – A$500 per week (approx A$75 – A$125 per bedroom). Please note that most houses for rent will be unfurnished so you will have to allow for the purchase of furniture. The front and backyard maintenance is usually the responsibility of the tenant.
Courses Available
Business, Management
Computer Science IT
Education and Teaching
English Language
Humanities & Social Sciences