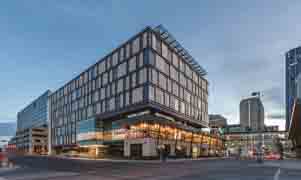 Bow Valley College comes over as one of the most famous public, board-governed college in Canada that is functioning as an inclusive community institution within the Post-Secondary Learning Act of Alberta. Speaking of its branches, they are spread around most of the famous cities around like Airdrie, Banff, Canmore, Cochrane, High River, Okotoks, and Strathmore. Bow Valley College further holds the membership of the Alberta Rural Development Network and Colleges and Institutes Canada.
The college is highly recognized to offer year-round career programs that come along with various certificates, diplomas, and post-diploma certificates, along with adult upgrading and English language learning within the process. The college further offers career services and specialized services for all the foreign students that decide upon pursuing higher education in this country.
Course available at  Bow Valley College
Diploma in Business Administration General Business Major: Duration 2 Years
Human Resources Certificate: Duration 1 Years
International English Language Learning Program: Duration 15 Weeks
How to Apply?
You've made a great choice to study at Bow Valley College. For most programs, you'll apply online. English Language Learning and regional campus students should apply in person.