Camosun is one of the most recognized community colleges located in Victoria, British Columbia across the westernmost region of Canada. The College was founded in the year 1971 and currently got its campuses around the regions of Interurban and Lansdowne. In Total there are 7 schools under Camosun College that are carrying upon various courses in  Arts and Science, Business, Health and Human Services, and Trades and Technology.
The International and local students can opt from a number of courses in various streams like nautical training, computers and engineering, math, science and technology, sports and exercise with other kinds of advanced studies. Camosun College is recognized and affiliated with the Canadian Collegiate Athletic Association (CCAA), Colleges and Institutes Canada (CIC), Canadian Bureau for International Education (CBIE) and Canadian University Press (CUP).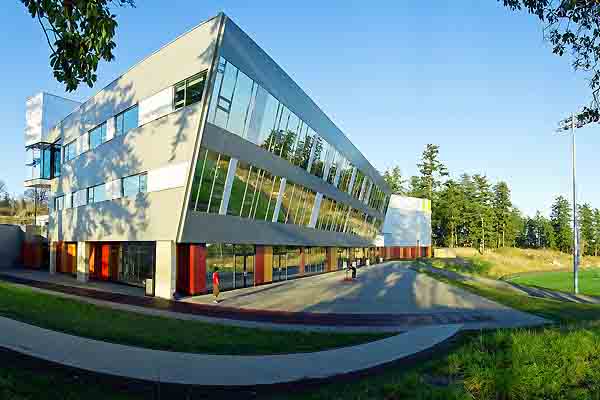 Being the largest public college in British Columbia, Camosun College has quite a diverse student population. Students from Inuit groups, Métis, and First Nations comprise about 1,200 students, while there are 2,100 international students. There are more than 18,650 students who can choose from any of the 160+ programs. With an annual budget of $132 million, the college manages more than 1,100 employees. The economic impact it makes on the province is nearly $1 billion. It boasts of more than 500 faculty experts and 50 Program Advisory Committees that have around 500 volunteers. In the year 2017-18, it received a total of $132 million in grants.
Programs by area of study
Academic Upgrading
Advanced Studies
Arts and Language
Business
Computers and Engineering
Employment Preparation
English as a Second Language
Health and Human Services
Indigenous
Math, Science and Technology
Online options
Sport and Exercise
Trades and Apprenticeships
University Transfer options