Herzing University is a private university with its headquarters in Milwaukee, Wisconsin, and several locations throughout the United States. The university offers degrees in professions including nursing, technology, business and healthcare. Herzing University was founded by Henry and Suzanne Herzing in 1965 as a computer training institute in Milwaukee, Wisconsin.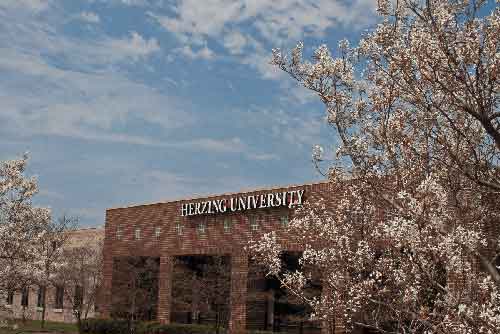 Herzing University Admissions
Herzing University admissions is less selective with an acceptance rate of 83%.
Admissions officials at Herzing University don't consider a student's GPA. An applicant's high school class rank and letters of recommendation are not considered by admissions officials at Herzing University.
Programs
At Herzing University, the career-focused approach to education helps to keep the curriculum current to maximize the student knowledge and success. The Advisory Board of industry leaders provides input on new and developing trends, which we then integrate into our programs. This ensures that the students are gaining the knowledge and skills that are most immediately relevant in their professional fields.
Herzing University offer:
Over 50 undergraduate programs in business, technology, design, healthcare, and public safety
Herzing University's Master of Business Administration degree offers seven different available concentrations
A combined program where students can earn a bachelor's degree and a master's degree in just four years of study