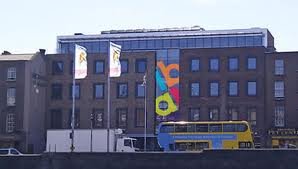 It was none other than Shane Ormsby who first founded the Institute of Business and Technology College in May 2004 in Dublin, Republic of Ireland. He is currently serving as the director and principal shareholder of the college. It must be mentioned that the college was earlier been known as the IBAT College Swords from the year 2009 to 2011.
It was only in the summer of 2011, IBAT did invest more than €1 million for renovation purpose  of the college and established the Dublin City Campus at Wellington Quay. In October 2016, GUS (Global University Systems) did acquire a big stake in IBAT College Dublin. It was then in December 2016, IBAT did increase its outreach by leasing more than 2 floors in 60-63 Dawson Street as their new English Language School within the location. Currently, IBAT College Dublin comes over with more than 1,500 students coming over from around.45 different countries.
Programs and courses offered at IBAT
IBAT College Dublin offers both part-time and full-time courses to all of its Local and International students. The lists include Bachelor of Arts (Honours) in Business along with a part-time MBA in Master of Business Administration. IBAT further provides professional Diploma courses in Project Management, Consumer Psychology, Event Management, Negotiation and Conflict Management, Psychology, Human Resource Management, Supervisory Management, Strategic Business Management Business Analysis, and Digital Marketing. The college further offers a Diploma in Computer and IT, and Sports Management, Accounting and Finance courses. IBAT also comes up with certain English Language Courses like Preparation for IELTS, Cambridge Certification Preparation Courses, a full-time course of General English Course along with free extra English Classes.
Why you must opt for IBAT?
IBAT comes over as one of Ireland's leading industry-focused third level institution
In the year 2016, this college was acquired by Global University System Group which  holds the reputation for being one of Europe's largest private University & College groups and this is where the  acquisition helped the college in widening its outreach to more than 60 countries
The College further offers a highly advanced learning environment in a wide variety of subject areas like Business, Computing and ICT, Digital Marketing, Tourism, Sports Management, and English Language
The sizes of the class is very small so as to put utmost attention to every student
IBAT has further partnered with more than 400 private enterprises, public organizations and NGOs in Ireland, which includes small, medium sized indigenous businesses and multinational corporations within the list