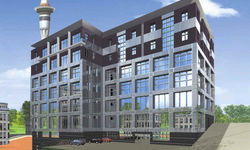 International College of New Zealand is situated in Auckland in North Island state of New Zealand. Established in 2011, it is accredited from Other and it is affiliated to the International College of New Zealand. ICNZ, Auckland offers 3 courses across 1 stream namely Management and across 1 degree like Diploma. Hostel facility is not available for its students.
Why you must choose
It is a tertiary education organization built on the tradition of excellence and is renowned for it's high quality education
ICNZ equips it's students with knowledge, skills and attitudes for a successful career
Over 88% ICNZ students were employed in the jobs that used the skills and knowlede gained from this college
ICNZ Diploma Eligibilty Criteria
Applicants muts have successful completed a NZQA Qualification at Level 6 or it's equivalent.
No band score lower than 5.5 in IELTS.
Programs and Courses offered
National Diploma in Business (Level 5)
National Diploma in Business (Level 6)
Diploma in Business Management (Level 7)