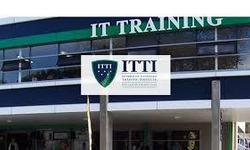 ITTI is the BIG little institute of IT training in Auckland City, New Zealand, that has been providing state-of-the-art training in the latest IT technologies since 1997. ITTI provides a range of computer and information technology courses that lead to internationally recognised qualifications. From computer helpdesk and computer service courses, to networking and server administration, to project management, network engineering and software testing, we have something for everyone. Over the years our graduates have not only succeeded in gaining international qualifications, but have also carved out fabulous careers for themselves.
Why you must choose
NZQA Accredited Institute: ITTI is an NZQA accredited institute which assures that ITTI meets quality standards set by the national educational body.
Microsoft IT Academy: ITTI is an accredited Microsoft IT Academy and due to this, the tutors at IITI have the access to comprehensive resources available in the IT like the latest operating systems, software programmes, textbooks and more.
Strong Industrial Relationships: ITTI has maintained strong and ongoing relationships with IT professionals in the industry and in the field of education.
Small Class Sizes: ITTI also has a very low student-teacher ratio which enhances the interaction between the students and teachers that fosters learning.
External Exams: ITTI also conducts external exams for CompTIA, Cisco and Microsoft after the coursework and also prepares the students for these exams.
ITTI Diploma Eligibilty Criteria
Achievement of a qualification in Computing (level 3/4, 48/60 credits)
OR Achievement of a qualification in Information Technology Essentials (level 4, 60 credits)
OR NCEA level 2 or 3
OR Relevant industry experience
OR Satisfactory performance in pre-enrolment knowledge test
AND Students must be 18 years of age or older
AND IELTS or equivalent (Overall score of 5.5 with no band score lower than 5)
AND Interview with ITTI Course Advisor
Programs and Courses offered
Diploma in Computer Support
New Zealand Diploma in Networking
National Diploma in Business Project Management
Certificate in Systems Administration (Advanced)