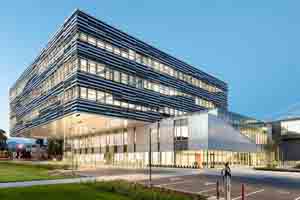 Langara College is situated in Vancouver, British Columbia, Canada and it got its name after the neighborhood it is been located in. During the start, the college offered various programs and courses at  King Edward Centre in 1965 as a subsidiary of Vancouver City College. Langara College was then been established under the Provincial College and Institute Act with the reputation as a public and independent college on April 1, 1994.
 The college is basically located around the historical territory of the Musqueam Indian Band. It is highly been rated as the First Nations band government in British Columbia. The Musqueam have known to be the oldest-known residents of Vancouver. This is where Langara has to put some big efforts in strengthening the relations between the college students and people of the Musqueam First Nation. A Naming ceremony was also been held on  11th of January, 2016 where the name Langara College was been proposed by the Musqueam. Amongst the many guests of the ceremony,  Musqueam Siem Henry Charles and Langara Elder in Residence Gail Sparrow we some big names.
Programs and courses offered at Langara college
There are numerous courses and programs that are on offer at the Langara College for all the local and International students.
Arts
Art History,
Creative Writing
Digital and Print Publishing
Film Arts
General Education
Professional Photography
Web and Mobile App Design and Development
General Arts
General Arts and Science
Design Formation
English
Fine Arts
Journalism and Theatre Arts at Studio 58
Business
Accounting,
Business Administration
Commerce
Financial Management
General Education
Marketing Management
Commerce and Business Studies
Financial Services
International Business Management
Nutrition and Food Service Management.
On the other side, the Science and Technology stream includes courses like General Arts and Science, Biology, Data Analytics, Engineering Transfer, Library and Information Technology, General Education, Physics, Computer Science, Web and Mobile App Design and Development, Applied Science for Chemistry, Computer Studies, Ecology, Engineering, Bioinformatics, Full Stack Web Development, Internet and Web Technology, Mathematics, and General Science.
Courses coming  under Health include General Arts, Food and Nutrition, Dietetics, Foundations in Health Studies, Kinesiology, Nursing, Health Care Assistant, Recreation Leadership, General Science, Advanced entry BSN,  Diversity and Inclusion Leadership, General Arts and Science Health Transfer, General Education, Health Sciences, Leisure Studies, Nursing Leadership and Management, and Recreation Management.
Moreover, Humanities and Social Sciences include programs like Applied Social Sciences and Humanities, Aboriginal Studies, General Arts and Science, Early Childhood Education, Environmental Studies, General Education, Canadian Studies, Criminal Justice, Gerontology, Latin American Studies, Women's Studies, Applied Planning, Philosophy, Psychology, Asian Studies, Classical Studies, Family Studies, Geography, Criminology, Education Assistant, History, Peace and Conflict Studies, Political Science, and Social Service Worker.