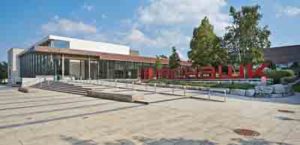 Mohawk College of Applied Arts and Technology is one of the most famous and recognized public colleges of applied arts and technology situated in Hamilton, Ontario, Canada. The college mainly has three campuses: the Fennell Campus on the Hamilton Mountain, the Stoney Creek Campus in Stoney Creek, and the Mohawk-McMaster Institute for Applied Health Sciences at McMaster University.
The college further accommodates more than 1000 faculty that are indulged in imparting the best quality education to more than  12,500 full-time students, 4,000 apprentices, 46,000 continuing education registrants and 1,800 international students carrying on with their educational aspirations in more than 130 post-secondary and apprenticeship programs. Ever since this college came into the picture in the year 1966, more than 115,000 students have completed graduation from the Mohawk College.
Famous Alumni of Mohawk College of Applied Arts and Technology
Mohawk College has more than 120,000 alumni around the world that are doing some exceptional jobs within their respective fields the globe. The list further includes names like Dominic Agostino (Politician), Jillian Barberie (Actress, TV and Radio Host), Annette Hamm (Canadian Reporter and News Anchor), Brad Clark (Politician), TV and Radio Personality), Alex Pierson (Canadian Broadcaster) Master T (MuchMusic's Former VJ, and Joey Muha (YouTube Content Creator and Professional Drummer).
The Alumni Association keeps on honoring all the alumni with various awards and recognitions on yearly basis. A number of events gets organized by the same organization to recognize the given achievements of all these alumni while keeping them connected with the current lot of students.
Courses offered by Mohawk College of Applied Arts and Technology
Diploma in Business
Diploma in Biotechnology (Health)
Computer Systems Technician – Network Systems Diploma
Mechanical Engineering Technology Advanced Diploma
Graduate Certificate in International Business Management
Chemical Engineering Technology Advanced Diploma
Graduate Certificate in Human Resources Management
Bachelor of science in Nursing