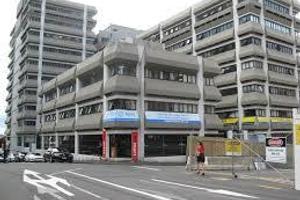 Ntec Tertiary Group (Ntec) is a New Zealand based consortium of four education providers consisting of National Technology Institute (NTI), Concordia Institute of Business (CIB), The College of Future Learning NZ (FutureCOL) and National Institute of Education (NIE), all New Zealand Qualifications Authority (NZQA) approved and accredited tertiary providers.
At the heart of Ntec is a group of dedicated multinational staff who share the same passion towards education. The Ntec schools have a proud record of educational excellence and innovation, and this is reflected in their NZQA External Evaluation and Review reports.  Concordia Institute of Business, National Technology Institute and the College of Future Learning NZ all have the highest possible rating of "Category One", which means that NZQA is highly confident in their educational performance.
Why Choose NTEC?
Ntec has a reputation for being friendly, caring, and welcoming, and has a multi-cultural staff with wide experience in education for international students. Tutors, counsellors and support staff are happy to mentor students and give guidance to help them get the most out of their study and to reach their full potential.
Courses Offered by Ntec Tertiary Group
MBA Program
MBA in International Management programme
Diploma Program
Business:
Diploma in Business Management (with Specialisations)
Diploma in Business Management (with Specialisations)
Diploma in Business
Diploma Of Business Management
Diploma in Computing (with Specialisation)
Computing:
Diploma in Computing (with Specialisation)
Graduate Diploma in Information Technology
Graduate Diploma in Information Technology