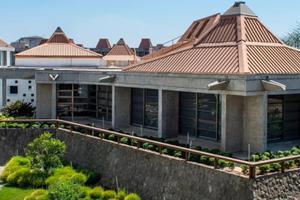 New Zealand Academic and Learning Institute is situated in Auckland in North Island state of New Zealand. Established in 2013, it is accredited from Other and it is affiliated to New Zealand Academic and Learning Institute. NZALI, Auckland offers 1 courses across 1 streams namely Management and across 1 degrees like PGDM.Hostel facility is not available for its students.
New Zealand Academic and Learning Institute offer Employer-led Workplace Literacy and Numeracy training, highly individualised to the specific requirements of each client-employer. NZALI is based in Takapuna, Auckland, but undertakes training nationwide. Current or recent contracts have been delivered in Auckland, Wellington, Whakatane, Taupo, Hastings, and elsewhere.
The training programmes delivered have covered the following areas: Health & Safety, People Management, Customer Service, Digital Literacy, Leadership/Management, Team and Motivation, Workplace Communication, Problem Solving Strategies and Techniques, Budgeting and Money Management, Workplace Documentation, Process Mapping, Critical Thinking and Innovation.
NZALI Eligibilty Criteria
Candidate for admission to this programme of study must:
Be at least 18 years old, and
Must have a minimum of a relevant Level 6 qualification or its equivalent, or at least 3 years work experience in a relevant sector.
In addition, international students** must have an IELTS Academic score of 6.0 overall, or equivalent, with no band less than 5.5.
If admission criteria are not met, approval for admission may possibly be granted by the Academic Board, in special circumstances.