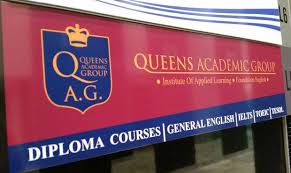 Queens Academic Group (QAG), established in 2002 is an NZQA approved Category 1 provider. QAG has a strong commitment to delivering quality educational services with a focus on practical learning opportunities given to the students. It's not only about work at QAG, the students also get the opportunity to indulge in cultural and sporting activities. Moreover, the student support provided at QAG assists the students and helps them in having a comfortable and pleasurable association with the academy.
Why you must choose
Location: QAG is conveniently located in the heart of Auckland City, New Zealand, less than 5 minutes walk to main entertainment and shopping areas of Queen Street, Aotea Square and the Viaduct Basin, train station and bus terminal.
Accreditation: QAG is an NZQA approved and accredited institution which means all its qualifications are high in quality and updated as per the industry standards.
Student services: QAG offers a lot of student support services to assist its students including emergency contact, quality induction or orientation programs, etc.
Highly qualified faculty: The faculty at QAG is highly qualified and strives to improve it teaching quality by undertaking innovative methodologies and techniques.
Accommodation
There are several options including apartments, houses, flats & hostels. The usual and most popular form of accommodation is a home stay. Living costs depend on personal taste, but the average rent in Auckland is $180 per week.
Programs and Courses offered
General English (Level 4)
New Zealand Institute of Management Diploma in Management (Level 5)
New Zealand Diploma in Business (Level 6)
National Diploma in Business (Levels 5 and 6)
Diploma in Business (with strands in Management,
Healthcare Management and Project Management (Level 7)
Diploma in Electronics and Telecommunications (Levels 6 and 7)
New Zealand Diploma in Engineering (Electrical) (Level 6)
National Diploma in Computing (Level 5)
Diploma in Information Technology (Level 6)
Diploma in Server and Network Management (Level 7)