SDH Institute is a hospitality and tourism management school located in Singapore. Established in Year 2007, It is registered with the Committee for Private Education (CPE). SDH Institute's Advanced Diploma in Hospitality and Tourism Management programme prepares students to embark confidently in the booming global hospitality industry.
According to the SDH institute: "Students going through the programme will attain needed knowledge and practical skills to develop the ability to identify and analyze business problems and formulate operational and tactical plans to respond effectively to the rapid changes in the business environment of the hospitality and tourism industry."
SDH Institute is accredited by Institute of Hospitality, UK and the Advanced Diploma in Hospitality and Tourism Management is awarded by SDH Institute.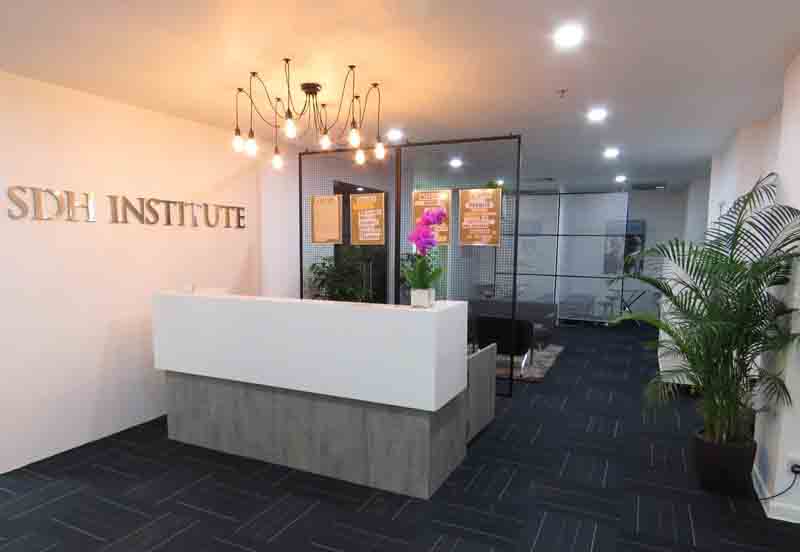 Why you must choose
Photo of Hospitality Management School in SingaporeSingapore's Specialist School in Hospitality Education: SDH Institute (SDH) specialises in hospitality education. Apart from hospitality programmes, SDH Institute also offers programmes in events management and casino management.
Certified by Leading Bodies: SDH, registered with the Council for Private Education of the Singapore Ministry of Education (Registration Number: 200714877H), is awarded the prestigious EduTrust (4 years) certification by the same government authority for having achieved higher standards in key areas of management and provision of educational services. SDH is also an accredited centre of Edexcel, UK.
Strong Hospitality Industry Networks: With a strong presence in the hospitality industry, SDH has strong industry linkages with leading hotel chains, integrated resorts as well as top F&B establishments.
Strong Leadership & Management: Our management team consists of veterans who have decades of industry and management experience. They include ex-senior officials from the Ministry of Foreign Affairs (MFA).
Highly Relevant and Customised Curriculum: SDH brings students a highly relevant and customised curriculum that brings value to the market place. We organise industry-related trips and special seminars by industry honchos, that allow our students to network with top leaders and professionals of the tourism and hospitality industries.
Programs and Courses offered
BA (Hons) Event Management (level 6)
BA (Hons) International Hospitality Management (level 6)
BA (Hons) International Tourism Management (level 6)
MSc International Hospitality Management – UDOL