SHRM College was founded in 2007 and formerly known as SHRM School of Hospitality & Resort Management. The College had its first intake of students in the Advanced Diploma in Hospitality Management program in January 2008 and produced its first batch of graduates in January 2010. The College was first awarded its provisional EduTrust award by CPE in September 2010.
SHRM College collaborates with the Wrexham Glyndwr University, UK in offering the top up final year leading to the Bachelor of Arts (Hons) Hospitality, Tourism and Event Management (Top-up), Bachelor of Arts (Hons) Business (Top-up) and Master of Business Administration. In August 2018, Chinese Service Center for Scholarly Exchange, Ministry of Education of the People's Republic of China includes Wrexham Glyndwr University, UK Degrees delivered through SHRM College in Singapore, in the certified list of foreign qualifications.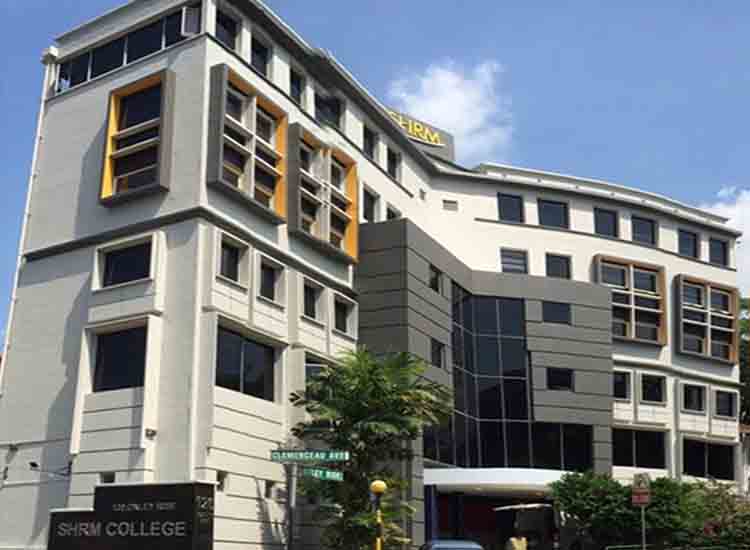 Why you must choose
Students are trained in well-equipped facilities, such as training restaurant and training kitchen, and with equipment and software like the Property Management System for front office operations. The facilities simulate a real-life hospitality environment for training.
SHRM provides a complete pathway to a degree programme designed for the hospitality industry. It is one of few institutions in Singapore that partners with a foreign University to offer a final year specialist degree in hospitality.
SHRM believes in nurturing young people into individuals for the future leadership of the hospitality industry. Learning in the classroom environment is insufficient for character building and personal enrichment. Hence, SHRM constantly reinforces its programmes with etiquette training and other enrichment activities.
Programmes offered by SHRM
Hospitality Programmes
Bachelor of Arts (Hons) Hospitality, Tourism and Event Management (Top-up)
Advanced Diploma in Hospitality Management
Diploma in Food and Beverage Management
Diploma in Hospitality Management
Diploma in Food and Beverage Management (Part-Time)
Diploma in Culinary Studies (Part-Time)
Business Programmes
Master of Business Administration
Bachelor of Arts (Hons) Business (Top-up)
Post Graduate Diploma in Business Management
Advanced Diploma in Global Business Management
Advanced Diploma in International Business Management
Diploma in International Business Management