The University of Texas at Austin (UT Austin) is a public research university in Austin, Texas. It was founded in 1883 and is the flagship institution of the University of Texas System. The University of Texas was inducted into the Association of American Universities in 1929, becoming only the third university in the American South to be elected. The institution has the nation's eighth-largest single-campus enrollment, with over 50,000 undergraduate and graduate students and over 24,000 faculty and staff.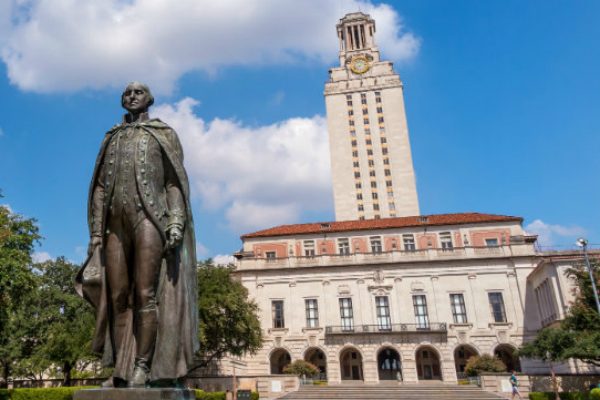 Why University of Texas Austin?
Any good university educates its students. But a great university—a university with monumental impact and a tradition of intellectual leadership—does more. It transforms lives on a grand scale.
Or, as we like to say, what starts here changes the world.
Since 1883, students from across Texas and around the world have come to The University of Texas at Austin to seek challenges and open doors to the future. Graduate students choose the university for its reputation for academic excellence, its commitment to research and teaching, and its location. They also choose it for the diversity—in all its forms—evident on campus, and for which Austin is famous.
Programs & Contacts
The University of Texas at Austin offers graduate programs in fields of study ranging from electrical and computer engineering to educational psychology.
Although you should always refer to the Graduate Catalog for the most up-to-date information on degree programs, program sites and admission and graduate coordinators are excellent resources for information about your chosen program or program of interest. You can also download our recruitment brochure for more details.
Special Programs
The university offers a number of special graduate degree program options, including the following:
Dual Degree Programs
Ad Hoc Interdisciplinary Programs
Portfolio Programs