SGH Warsaw School of Economics is the oldest business school in Poland. SGH Warsaw School of Economics was founded in 1906 as a private school under the name August Zieliński Private Trade Courses for Men. On 30 July 1919, it became a separate legal entity and was granted the status of an institution of higher education. The school was renamed Szkoła Główna Handlowa (SGH) in 1933. Following World War II SGH was nationalized and its name changed to Szkoła Główna Planowania i Statystyki (Main School of Planning and Statistics) with an abbreviation of SGPiS. The school regained its pre-war name after the fall of communism in 1991.
SGH Warsaw School of Economics offers courses leading to bachelor's or master's degrees to both full-time and extramural students. It also offers programs for doctoral and postgraduate degrees. Its Finance and Accounting program was ranked among the Top 40 European Masters in Management by the Financial Times, 2008.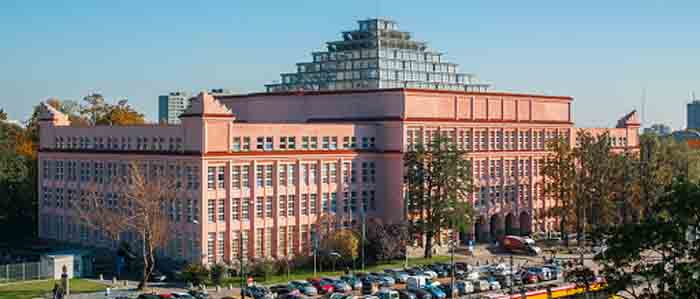 Admission requirements
SGH has the right to admit up to 5 students per year to the double degree program. Candidates should identify a certificate of GMAT (or equivalent score of GRE certificate) to be accepted into the program. Acceptance to the program will be decided by interview. The qualification to the double diploma programme with UOC is conditional; the final qualification depends on the fact if the candidate will be accepted to full time master studies on either management or International Business from the a.y. 2014/15. All candidates for MDDP must prove adequate knowledge – according to language proficiency requirements of the Common European Framework – CEF. SGH-Students must have the following certifications to participate in the program: English B2 (or above) and the German B1 (or above) or German B2 (or higher) and English B1 (or above) UoC has the right to not accept a MDDP candidate from SGH because of important reasons.
Services
Library services
SGH Library – the biggest library resources in the field of economics in Poland. It contains over one milion volumes including over 215 thousand magazines. The SGH Library provides access to about one thousand Polish and foreign magazines, while additional 30 thousand are available in computer databases.
Programs and Courses offered
Master of Arts in International Business
Master of Arts in Finance and Accounting
Master of Arts in Global Business, Finance and Governance
Bachelor of Arts in International Economics
Bachelor of Arts in Global Business, Finance and Governance