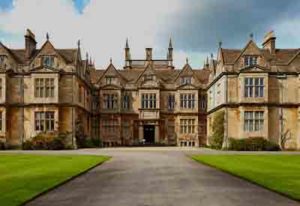 Bath Spa University is a public university in Bath, England, with its main campus based at Newton Park on Duchy of Cornwall land. The University has other campuses in the city of Bath, and one at Corsham Court in Wiltshire.
The institution gained full university status in August 2005, and was previously known as Bath College of Higher Education, and later Bath Spa University College. It is the UK's sixth biggest provider of Teacher Education.
Accommodation
Bath Spa University offers three different accommodation blocks for students to live. Newton Park Campus, the site of the library and major academic departments, offers single and shared rooms with en-suite options. Bankside House is just ten minutes' walk away from the city centre, while Unite Halls is a short bus journey from the main campus. Homestay options for international students are also available.
Bachelor's Degrees
BA (Hons) in Business and Management
BA (Hons) in Business and Management (Tourism Management)
BSc (Hons) in Health and Social Care Management
BA (Hons) in Business and Management (with Integrated Foundation Year)
BA (Hons) in Business and Management (Tourism Management) (with Integrated Foundation Year)
BSc (Hons) in Health and Social Care Management (with Integrated Foundation Year)
BA (Hons) in Business and Management (top-up)
BA (Hons) in Business and Management (Tourism Management) (top-up)
BSc (Hons) in Health and Social Care Management (top-up)