Business & Hotel Management School (BHMS) comes as a private institution for higher education while having four of its campuses based in Lucerne, Switzerland. Established in the year 1998, B.H.M.S., Business and Management School also comes as a member of the Bénédict Switzerland group of schools that was launched in the year 1928. On the other side, Bénédict School is a private educational organization that delivers high-quality education to more than  15.000 full and part-time students coming from all parts of the globe.
B.H.M.S. was launched in 1998 as one of the branches of the Bénédict Schools in Switzerland and found its base in St. Gallen, Zurich, Lucerne and Bern. B.H.M.S. has further made its place amongst the world's leading hospitality schools, that are located in the heart of Lucerne. The College campus accommodates more than 1000 students per year for various courses in the Business and Hospitality industry.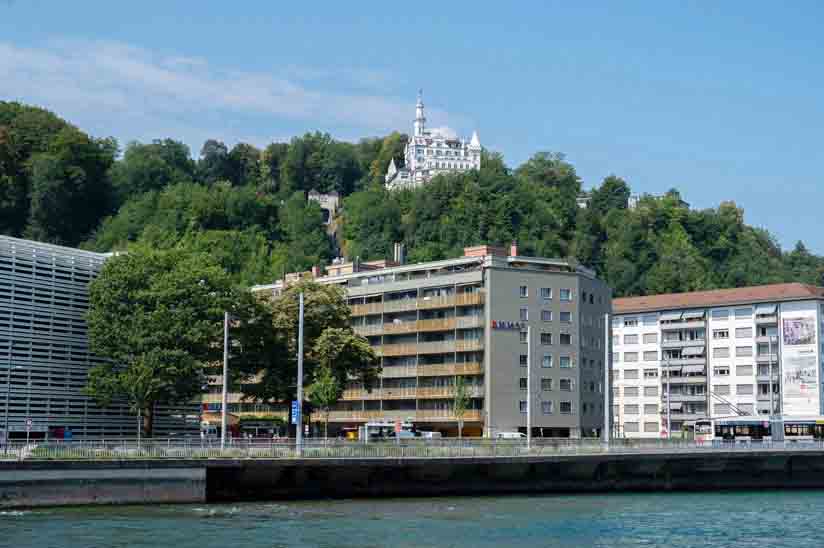 Why you must choose BHMS?
Best location
While being located in the heart of the Luzern city, the college doesn't hold much distance from the student residences and other main attractions within the city. Hence, it's easier for the students to walk through.
Full speed Bachelor of Arts degree
B.H.M.S. (in collaboration with The Robert Gordon University) has further launched the fastest track BA Degrees in Switzerland without faltering on the provided educational quality. At B.H.M.S., students can secure a Bachelor of Arts Degree in Hotel and Hospitality Management within just 18 months of studying along with an 18-month paid internship period.
Unique 5-Week Term System
B.H.M.S. has brought in a unique system of education by segregating a  20-week semester into four mini-terms comprising of 5 weeks each. Hence the students can focus on only 3 to 4 academic subjects at a time instead of going with the usual 8-10 subjects like in other  Swiss hotel schools.
Guaranteed Internship & Graduate Placement
Every student that enrolls itself with a program offered by B.H.M.S is required to carry out a 4-6 month industry training within a hotel or a restaurant approved by B.H.M.S. Moreover, B.H.M.S. has also tied up with some of the best placement agencies around the globe to place its students in one of the best jobs.