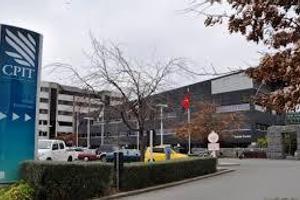 The Christchurch Polytechnic Institute of Technology (CPIT), formerly the Christchurch Technical College, was an institute of technology in Christchurch, New Zealand. It merged with Aoraki Polytechnic and became Ara Institute of Canterbury in 2016.
CPIT provided full-time and part-time education in technologies and trades. It was the largest polytechnic and institute of technology in the South Island (25,000 students) and one of the leading institutions of its kind in the country.
In New Zealand's ranking, the Performance Based Research Fund, based on the scientific output of all employees, CPIT ranked 4th among all institutes of technologies in New Zealand. It offered a comprehensive range of programmes, which covered almost all subject areas. CPIT specialised in Music Arts, Visual Art & Design, Nursing, Applied Management (Business), Engineering, Applied Science, Education, Information Technology, and Architecture. CPIT hosted New Zealand's only school for radio journalism and communication, the School of Broadcasting. It had a student population from more than 50 countries. Because of its unique character it had only limited capacity for international students.
Why you must choose 
Ara Institute of Canterbury is the largest vocational training institute in the South Island of New Zealand which offers practical,hands on training and education in a supportive and welcoming environment.
Established in 1906, Ara Institute of Canterbury has a average class size of 20 students
How to apply? 
Send completed international application form with all the required documents.
Make payment of application fee
Apply for Student Visa
Inform international admissions of your arrival
Attend Orientation
Enrollment Complete
Programs and Courses offered
Bachelor of Engineering Technology (Electrical) , 3 Year
Graduate Diploma in Project Management – Level 7 , 1 Year
Graduate Diploma in Applied Management (Level 7) , 1 Year
Diploma in Business (Level 5) , 1 Year
Graduate Diploma in Supply Chain Logistics (Level 7) , 1 Year
Graduate Diploma in Business Information Systems (Level 7) , 1 Year
IMNZ Diploma in Management (Advanced)(Level 6) , 1 Year
New Zealand Diploma in Networking (Level 6) , 1 Year
Graduate Diploma in Health (Level 7) , 1 Year
Bachelor of Design (Applied Visual Art) , 3 Year
Graduate Diploma in Hospitality Management (Level 7) , 1 Year
Graduate Diploma in Event Management (Level 7) , 1 Year
National Diploma in Hospitality Management (Level 6) , 2 Year
Graduate Diploma in Accounting (Level 7) , 1 Year