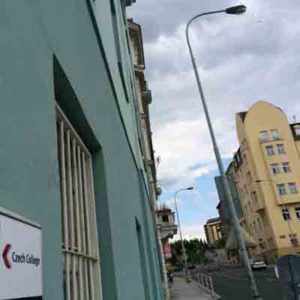 Czech College is one of the most famous institutes in the country that is located in Žižkov, Prague; Czech Republic. The College is duly approved by the Ministry of Education, Youth and Sports and holds its relevance as the most sought after college in the country. The college has further partnered with the University of Northampton to offer certain programs in Prague city. Moreover, the college conducts undergraduate and postgraduate programs from four separate schools and got strength of more than 1000 students from various parts of the globe.
Czech College in Prague comes over as a private management school that is highly focused in rendering education in Business studies in English. They come over with different kinds of programmes that focus mainly on aspects like Business, Finance, International Management, Marketing, Entrepreneurship and Operations Management.
Reasons why you must choose Czech college
Advanced Approach
While most of the British Business Schools are basically known for their pioneering curriculum, efficient group exercises ,case studies, and presentations, here at Czech college, you can always expect the most advanced approach in each of the study aspects.
Global Focus
Czech College is based in Europe and it focuses towards rendering high class education to all the students, in order to turn them into a global citizen. The Students are nurtured in a manner that they are future=ready for any global firm or organization around
Business Ethics & Sustainability
The college stays committed to create and develop most ethical and responsible business leaders that stays ready for the  future world and related responsibilities.
Employability
The college imparts most skillful knowledge to their students that prepares that further up skills them for any given business challenge in the coming future.
Individual Approach
Every student is been given the individual attention and focus in regards to their studies and this is the reason why most of the alumni coming from this college have turned out to be some big celebs and famous people around
Academics
At Czech college, you can get al the desired courses that starts from an Undergraduate Diploma that further leads to BBA or an advanced course in Postgraduate Diploma that leads to an MBA program. The overall study experience at Czech College is highly global and further aims towards developing the global approach and consciousness amongst the students. This approach towards business education further makes them as of the most advanced institutes that impart high end education in business in English in Prague, Czech Republic.