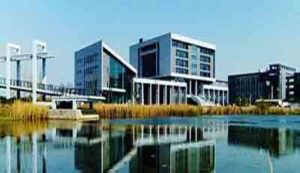 Edith Cowan University is another very famous Australian public university that came into the picture in the year 1991. Located in the main city of Perth, Western Australia, the university has been ranked amongst ' THE's Young University Rankings for 2017. Moreover, the university has been receiving a 5 star for the past 11 years for delivering high-quality education to both local and international students.
The University is also been accredited by the Government of Australia under the Higher Education Act 2004 to deliver a wide array of higher education courses. Edith Cowan College has worked along in a partnership with Edith Cowan University (ECU) since 1994 and more than 9000 students have successfully transitioned from the same institute to the university ever since then.
How to Apply
Complete an online application form using the 'Apply Today' button on the ECC website or complete a ECC application form from a ECC brochure.
Attach certified copies of:
All academic qualifications (including school reports and official examination certificates)
English test results or other evidence of English competency (if applicable)
Any relevant employment documents (if applicable)
Australian students must also supply proof of citizenship or permanent residency, such as a certified copy of your birth certificate,                      passport, citizenship certificate or visa.
3. Send your application and documents to ECC or one of our representative offices. ECC's postal address is listed on the Application form.
Certified translations must accompany any documents that are not in English. Make sure that you add your current name to any information obtained under a former name. Copies may be certified by:
The official records department of the institution that originally issued the documents
A Justice of the Peace or Public Notary
An authorised ECC representative
A staff member of an overseas Australian High Commission, Embassy or Consulate