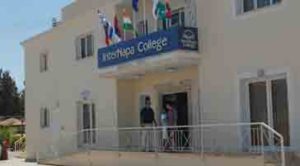 The Internapa College is one of the most famous private institutions in Ayia Napa of tertiary education. It has further been registered with the Ministry of Education and Culture of the Republic of Cyprus and, hence got all the rights and privileges to award its own diplomas to the local and international students around. All the students that get graduated from this College get along with the added advantages of getting on board with their higher studies in most of the British and American universities.
 Speaking of the College campus, that is based in Sotira, which is then located in the territory of Famagusta, on the island of Cyprus. Sotira is related to Cypriot in tradition while coming with an extraordinary cultural heritage and supportive people around. There is a sea-shore situated right at a ten minutes distance from the famous Ayia Napa and Protaras regions, which can certainly be deemed as the most sought after and most beautiful tourist spots on the island. As this area is a perfect combination of the affluent agricultural region with a peaceful coastline it brings along something for everyone within the region.
Accommodation for Students
Students of InterNapa College – Summer English School comes with some big choices for their accommodation requirements. They can choose from a wide range of beach villas, hotels or apartments. They can either choose to stay alone, share it with someone or even stay with their families. Still, all the surrounding facilities are located at the beach only.
Tuition fees
Tuition fees at the InterNapa college would be around € 4,500 per year, plus € 150 application fee.
Course available at InterNapa College
Bachelor of Arts Hospitality& Tourism Management(4 years Bachelor of Arts (Student can attend up to 3 paid internship summer programs)
Diploma in Hospitality & Tourism Management: 2 years Diploma (Student can attend 1 paid internship summer program)
Culinary Arts Diploma: 2 years Diploma (Student can attend 1 paid internship summer program)
Diploma in Business Administration: four years (eight semesters)