Lambton College is famous as a publicly-funded college in Sarnia, Ontario, Canada while boasting strength of around 3,500 full-time students, 6,500 part-time students and 3,500 overseas students coming from various parts of the globe. Lambton College further got its campuses based in Mississauga and Toronto and got more than 90 post-secondary programs and apprenticeships, academic upgrading, post-graduate, part-time and training programs running under its name.
The college has further tied up with a number of multinational and local firms based in and out of Canada in order to provide appropriate employment opportunities to all of their local and international students.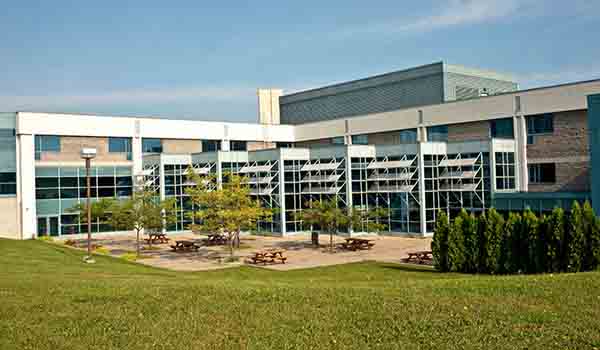 Lambton Student Life
Student life at Lambton is about getting the full college experience, which means feeling at home on campus. The smaller student body allows students to easily make friends and get to know classmates, and plenty of socializing opportunities exist in both the Student Centre and on-campus pub The Lion's Den.
Outside the classroom and common areas, there are plenty of athletic activities, concerts and clubs for students to pursue their interests and develop new ones with their peers.
Lambton Student Services
Student services are provided by both the Student Administrative Council and the various service departments within the college. A sample of these services includes:
Counselling
Financial Aid
Child Care
Peer Tutoring
Disability Services
Course available at Lambton College
Graduate Certificate in Artificial Intelligence & Machine Learning: Duration 2 Years
Graduate Certificate in Business Management-International Business: Duration 2 Years
Graduate Certificate in Cybersecurity & Computer Forensics: Duration 2 Years
Graduate Certificate in Business Management: Duration 2 Years
Graduate Certificate in Business Management-Human Resources: Duration 2 Years
Graduate Certificate in Computer Software & Database Development: Duration 2 Years
Diploma in Instrumentation & Control Engineering Technician – Industrial Automation: Duration 2 Years
Advanced Diploma in Business Administration: Duration 3 Years
Certificate in Electrical Techniques: Duration 12 Months
Diploma in Business: Duration 2 Years
Graduate Certificate in Marketing Management – Digital Media: Duration 2 Years
Graduate Certificate in Hospitality Management (Co-op): Duration 2 Years
Graduate Certificate in Embedded Systems Engineering Design: Duration 2 Years
Diploma in Computer Programmer: Duration 2 Years
Advanced Diploma in Business Administration-Accounting: Duration 3 Years