Regent's University London (formerly Regent's College) is a non-profit private university located in London, United Kingdom. It was established in 1984 as Regent's College. In 1985 it acquired the former South Villa Estate campus of the University of London's Bedford College in Regent's Park.
Regent's University London received taught degree awarding powers in 2012 and became a university in 2013. It is one of five private universities in the UK. The university has its campus in Regent's Park, Central London.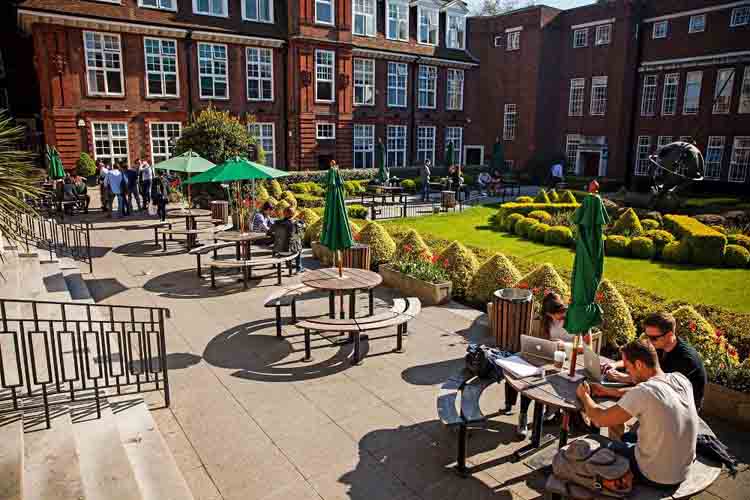 Accommodation
Regent's University London offers university-managed accommodation on and off campus, as well as assistance in arranging private accommodation.
The on-campus halls of residence are set in the beautiful, leafy grounds of the Regent's Park campus, looking out over the gardens, lake and surrounding park. Options include single, twin, and triple rooms, most with shared bathroom and kitchenette facilities. University-managed off-campus accommodation is offered close to campus, in either local apartments or residence halls that offer easy access to the University.
Why Regent's University London?
Regent's University London is London's only independent, not-for-profit university, with a highly cosmopolitan community based in royal Regent's Park and Marylebone. The university offers both UK and American-style degree programmes in a wide range of fields, including business and management, finance, humanities, creative arts, social sciences and design.
Regent's University students study in a supportive, personal environment and go on to enter the world of work as entrepreneurs and leaders who think and operate globally. Regent's is small and intimate enough to feel like a home away from home, and we are proud to welcome students of more than 140 nationalities. Intercultural exchange and international languages are a crucial part of the education at Regent's with many students spending a portion of their studies abroad, gaining experience of other cultures, languages and work practices. You are encouraged to take classes in any of nine economically important languages, including Chinese, French and Russian.