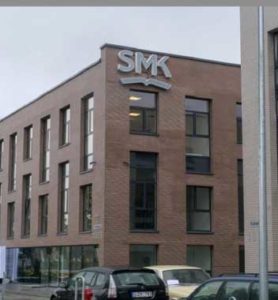 SMK University of Applied Social Sciences comes over as an advanced and quality based higher education institution that is located around the capital of Lithuania  I.e. Vilnius and the port city based on the Baltic Sea Klaipėda. In the year 2018 SMK established a new Campus around the second largest Lithuanian city- Kaunas.
After being founded in the year 1994, SMK has proved its prowess as one of the topmost colleges amongst the Lithuanian private college rankings and currently stands as one of the biggest private higher education institution based in Lithuania
Since the year 2009 the famous  SMK Career Centre along with the International Relations Department have been supporting and rendering a joint information while supporting both local and international students in regards to studies, work and internship possibilities in local and international business firms All the efforts have been made in order to make them future ready.
Housing facilities
SMK offers all kind of support and assistance to all of its local and international students in getting the right and best accommodation facilities. The students do have an option to either stay in SMK dormitory which may cost them around 100 euro / month (even though the number of such options is quite limited ,priority is majorly been given to all the incoming full time students), and for all the students that are agreeing to live in an apartment, SMK is offering round the clock assistance via various SMK mentors and estate agents within the city. If you are a student who is looking for grabbing an average apartment, it will cost your around 200 euro/month.
Programs and courses
A. (Bachelor of Business Administration)
Banking and Investment Management
International Business (JD)
International Business and Communication
International Trade and Customs Logistics
Transport and Logistics Business
Public Relations
Fashion Marketing
Tourism and Hotels
Technology and Innovation Management
International Marketing and Branding
H.M. (Bachelor of Hotel Management)
A. (Bachelor of Arts)
M.M. (Bachelor of Mass Media)
Programming and Multimedia