Vilnius College of Technologies and Design (Lithuanian: Vilniaus technologijų ir dizaino kolegija) or VTDK comes over as a Lithuanian state institution of higher education, that was been founded in the year 1954. It is also been known as the third largest university of applied sciences in Lithuania that hosts more than 3,000 students and 200 professors and other staff members within its premises. In the year 2008, this college got its current name after the merger of the Vilnius Technical College (Lithuanian: Vilniaus statybos technikumas) and Vilnius College of Construction and Design (Lithuanian: Vilniaus statybos ir dizaino kolegija). As of now, it accommodates four faculties that are- Civil Engineering Faculty, the Design Faculty, the Petras Vileišis Railway Transportation Faculty, and the Technical Faculty.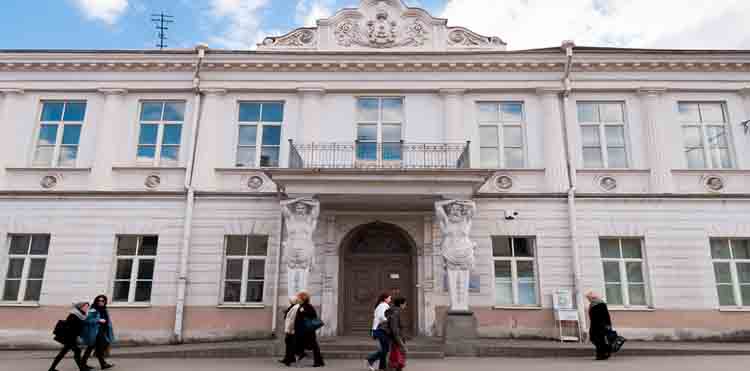 Accommodation for students
The college offers an on-campus Dormitory facility to both the local and international students and the charges for the same vary around 87 Euros per month. Moreover, the bedrooms have been accommodated with 2-3 beds and students may have to pay extra for other services like kitchen, utensils, luggage and other stuff.
Moreover, they can also opt for residing with a local host in Lithuania that may provide them with some good facilities at a nominal price.
Reasons for why you must opt for Vilnius College
Professional Bachelor Degrees and Job oriented programs
Expertise- oriented teaching
Nominal tuition fees
Low charges for accommodation
Degrees that are highly acclaimed worldwide
Tie-ups with various local and multinational companies to ensure future job placements for students
 Programs and courses at Vilnius College
Bachelor in Civil Engineering
Bachelor in Multimedia Design
Bachelor in Transport Logistics
Bachelor in Electrical & Auto Engineering
Students must note that the Tuition Fees for all the above mentioned courses would vary around €2,210. The Cost of accommodations is also not very expensive and you can binge on some famous Lithuanian food during your stay in this country while being a student. The Country is also home to some famous museums and monuments of the Post world war 2 era and you can walk around through them during your weekends.